Neurology focuses on the body's nervous system, which includes the brain, spinal cord, and nerves.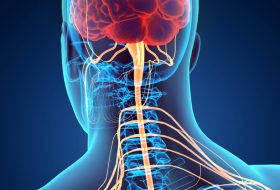 Neurologists evaluate, diagnose, and treat neurological diseases and disorders.  In managing neurological disorders, neurologists will often work with a variety of other specialties including neurosurgeons, spine surgeons, physical therapists, and neuropsychologists to ensure the best care possible.
About Our Practice
Our neurology clinic provides comprehensive neurological examinations, consultation services, and follow-up care for neurological disorders.  Our neurologists are all board-certified and offer a large range of services in multiple neurologic specialties such as:
Seizures and epilepsy
Headaches and migraines
Peripheral neuropathies
Stroke
Alzheimer's and dementia
Parkinson's disease and other tremors or movement disorders
Multiple sclerosis and demyelinating diseases
Neurology is a complex field that has been rapidly evolving.  Our physicians are committed to working with you and your primary care doctor on a treatment plan that meets your individual healthcare needs.