WWMG Neurology Care Center
The Western Washington Medical Group Neurology Care Center has re-opened to serve our community. In this post, we'll explore what conditions are diagnosed and treated at the center, introduce you to our staff neurologist, Dr. Makambo Tshionyi and specify how neurologists like Dr. Tshionyi work with their patients.
What are neurologists?
Neurologists are doctors who have specialized training in disorders associated with the brain and nervous system. Before they're allowed to practice, these individuals must graduate from medical school, complete an internship and train for at least three years in a formal neurology residency program.
Over 600 neurological disorders and conditions have been identified to date and up to 1 billion people worldwide suffer from them. Neurologists are tasked with diagnosing these very complex conditions through a series of mental tests, physical evaluations and extensive examinations of patients' medical history. Though technology has made strides in assisting with diagnostics, the knowledge of neurologists can be the most valuable tool for an accurate diagnosis.
Some of the tests that neurologists often utilize to help with their diagnosis include:
Magnetic Resonance Imaging (more commonly known as an "MRI")
Computed Tomography (CT) or Computer-assisted Tomography (CAT) Scans
Cerebral Spinal Fluid Analysis via Lumbar Puncture (LP)
Electroencephalography (EEG)
Electromyography (EMG)
Nerve Conduction Studies (NCS)
Though neurologists don't perform surgeries, they do often consult with the neurosurgeons and are sometimes even present in the operating room. They also may perform intraoperative brain and spine monitoring. In addition, they're often qualified to conduct autonomic testing, perform angiograms/coiling of aneurysms, administer botulinum toxin injections, and complete muscle and skin biopsies.
Treatments for neurological disorders may include medication, surgery, lifestyle modifications, spinal cord or deep brain stimulation, physiotherapy, physical therapy (following medical events such as strokes) and cognitive therapy.
What conditions do neurologists diagnose and treat?
Neurologists diagnose and treat all of the following disorders and diseases:
Epilepsy. This disorder causes abnormal electrical activity in the brain, which can result in recurrent, unprovoked seizures and loss of consciousness.
Alzheimer's and Dementia. These progressive diseases are a mental deterioration caused by generalized degeneration of the brain.
Parkinson's Disease. This progressive disease is marked by tremors and muscular rigidity. It is associated with the degeneration of the brain's basal ganglia and dopamine deficiency.
Stroke This disease occurs when a blood vessel is blocked by a rupture or blood clot and cannot deliver oxygen and nutrients to the brain.
These severe, reoccurring headaches are often paired with nausea, dizziness, sensitivity to light and disturbed vision.
Multiple Sclerosis. This is a chronic disease that involves damaged nerve cells in the brain and spinal cord characterized by numbness, speech and muscular impairment, and severe fatigue.
Brain Tumors. These are serious, sometimes life-threatening masses of abnormal cells in the brain that lead to impaired cognitive function.
Infections and Cancers. Bacterial, viral and fungal infections as well as brain cancer and central nervous system lymphoma impact the nervous system. The presence of cancer can result in seizures, headaches, mental confusion and other issues.
Brain Trauma. This is caused by an injury to the brain from an outside force, that can lead to an altered state of consciousness, and permanent or temporary impairment of cognitive, physical, or psychosocial functions.
Tourette's Syndrome. This disorder is characterized by involuntary tics and vocalizations, as well as the compulsive exclamation of obscenities.
Amyotrophic Lateral Sclerosis (ALS). Otherwise known as Lou Gehrig's Disease, this condition involves a progressive deterioration of the motor neurons of the central nervous system, leading to muscular atrophy and paralysis.
About Dr. Tshionyi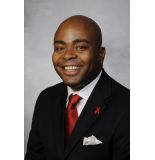 Makambo Tshionyi, MD grew up right here in the Pacific Northwest and attended medical school at the University of Illinois Chicago College of Medicine. He completed his residency at the Medical College of Georgia in Augusta. He is Board Certified with the American Board of Psychiatry and Neurology and a member of the American Academy of Neurology and the American Medical Association.
Prior to entering the medical field, Dr. Tshionyi earned a degree from Harvard Law School and practiced Biotechnology law to help commercialize novel medical therapeutics.
In his spare time, Dr. Tshionyi enjoys creative writing, college football and spending time outdoors.
Talk to a Medical Professional
If you'd like to consult with Dr. Tshionyi regarding any neurology concerns, contact WWMG Neurology to schedule an on-site appointment or call (425) 366-2001.
Neurology Care Center Location:
12728 19th Ave SE
Everett, WA 98208
Call to schedule: (425) 366-2001
Hours of service:
In Person Appointments:
Monday – Thursday, 8:00 a.m. – 5:00 p.m.
TeleHealth Appointments:
Monday – Thursday, 5:00 – 6:00 p.m.
For a TeleHealth appointment, complete this form.

For more general inquiries, complete the form on this page.