WWMG Welcomes Four New Providers
Dr.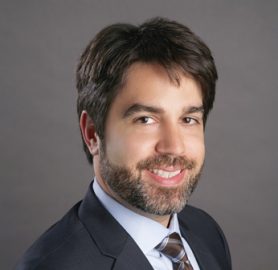 Joshua Hernandez Buck will be opening a new Neurology practice at our Silver Lake Medical Center at 12728 19th Avenue SE. Dr. Buck is board-certified by the American Board of Psychiatry and Neurology and attended medical school at Washington University School of Medicine in St. Louis, MO. He practices general neurology and is his schedule is currently open for appointments starting on September 6th. You can reach his office at 425-225-2753.
Ronald Quam, DO, is a Total Joint Surgeon and Board-Certified Orthopedist and he joins the orthopedic department at 3726 Broadway, Suite 201, on September 16th. He will be offering MAKO, a partial knee resurfacing treatment for adults living with early to mid-state osteoarthritis. You can schedule with him at 425-317-9119.
Lake Serene Clinic welcomes Erin Duval, ARNP this fall. Erin specializes in Family Practice and is Board-Certified by the American Association of Nurse Practitioners. She enjoys collaborating with patients to find effective individualized ways to achieve health and wellness and prevent and manage disease. You can schedule by calling 425-742-9119.
Catherine Yee, MD, an Interventional Pain Specialist/Physiatrist joins Orthopedic, Sports, Spine & Hand in mid-October. She will provide medical care to patients with pain, weakness, numbness, and loss of function so that they can maximize their physical, social, and vocational potential. Yee is Board-Certified by the American Board of Physical Medicine and Rehabilitation. You can schedule with her at 425-317-9119.
New Imaging Center Opening September 6th
The new WWMG Imaging Center  opens on September 6th. It's located at 3822 Colby Avenue, Suite 100. The center will be offering X-ray, MRI, and CT for our patients. You can call the center at 425-263-8980.