Compassionate, Family-Friendly, Personalized Care

Since 1947, the Marysville community has counted on Marysville Family Medicine's skilled family medicine practitioners and our collaborative approach to care. Today, our new, spacious clinic is conveniently located in the middle of town and includes primary care, integrative medicine, and additional services such as an onsite laboratory, birth control options, DOT and sports exams.
TeleHealth is now an option! When possible we are encouraging our patients to sign up for e-visits! Learn more.
Request an appointment below and we'll get back to you shortly:
---
Services at WWMG Marysville Family Medicine:
Adult Medicine
Allergy and Asthma
Circumcision
Child and Adolescent Care
Depression
Dermatology
Diabetes
DOT Physicals
EKG
Fracture Care
Gynecology
Heart Disease
Hypertension
Immunizations
Integrative Medicine
Laboratory
Labor and Industry
Laceration Repair
Minor Surgery
Mole Removal
Newborn and Infant Care
Occupational Medicine
Hearing Testing
Pediatric and Newborn Care
Physical Exams
Preventive Healthcare and Lifestyle Evaluation
School and Sports Exams
Spirometry
Sports Medicine
Vision Testing
Women's Health Care
Integrative Medicine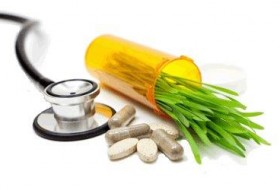 Dr. Susana Escobar is a family medicine and an integrative medicine doctor. She looks at the whole person: the symptoms and the broad history of a patient. Then she tries to see how they connect. She completed a two-year fellowship in integrative medicine at the University of Arizona and welcomes new patients seeking the integrative medicine approach to health.
What is Integrative Medicine?
Integrative Medicine (IM) is a healing-oriented discipline that takes into account the whole person. All factors that influence a patient's health, wellness and disease are taken into consideration, including body, mind, spirit, lifestyle and community. IM emphasizes the broader concept of health promotion and preventative care. IM neither rejects conventional medicine nor accepts alternative therapies uncritically. IM practitioners are trained to evaluate all alternative modalities via the evidence-based model and emphasize the therapeutic relationship between the practitioner and the patient.
If you are scheduling an integrative medicine consult, please take the time to fill out the Integrative Medicine Intake Form and send it back to our office prior to your visit with Dr. Escobar. This will allow her the time she needs to review the information and start to develop your wellness plan.