The mobile Mammogram Van is a convenient way to get the breast cancer screening you need. WWMG is proud to partner with SCCA (now Fred Hutch Cancer Center) to serve our patients and the public with this important resource.
Call 425-740-2611 to schedule your screening today.
---
Who is the Mammogram Van for?
Women age 40 and older who have not had a mammogram in the past year
WWMG patients and the general public
---
2023 Dates & Locations:
Dates:  Feb 7, Apr 4, June 7, Aug 1, Oct 3, Dec 5
Dates:  Jan 3, Mar 7, May 2, Sept 5, Nov 7
Dates:  Jan 11, Feb 8, Mar 8, Apr 12, May 10, June 14, July 12, Aug 9, Sept 13, Oct 11, Nov 8, Dec 13
Dates:  Jan 27, Feb 24, Mar 24, May 26, June 23, July 28, Aug 25, Sept 22, Oct 27, Dec 22
>>> Call 425-740-2611 to schedule your mammogram appointment today.
---
Why should you have a mammogram?
Mammograms are the foundation of breast cancer screening. An annual screening mammogram is one of the best methods available to detect breast cancer in its early stages when it's easier to treat successfully.
Screening tests are done on a regular schedule for people with no breast cancer symptoms. These tests identify signs that might otherwise go unnoticed. People with smaller, early-stage breast cancer have more treatment options and a better chance for a full recovery and a long, healthy life.
---
Is a mammogram covered by insurance?
Yes. Most insurance plans cover 3D mammograms at 100% as preventive screenings.
---
Do you need a referral to get a mammogram?
No referral is needed for a screening mammogram. You will need a referral to get a diagnostic mammogram.
---
Are masks required inside the MammoVan?
Masks are optional for patients in the MammoVan. They are recommended but not required.
---
What to expect at your mammogram appointment
The average appointment time is about 15 minutes. Upon arrival, you will be asked to verify and sign your registration forms. You will then go to a private dressing room to change into a gown. Your technologist will escort you to the exam room for your X-ray.
After the exam, you will return to your dressing room to change and you are done. The results of your exam will be mailed to you and your primary care provider within 7-10 business days. Your insurance company will be billed directly for this screening.
---
What should you bring to your appointment?
Please bring a mask, the name and address of your primary care provider, your medical insurance card, a picture ID. You will be asked to remove any deodorant, lotions, or creams at your appointment.
---
How does a mammogram work?
A mammogram uses X-rays to take images of your breast.
SCCA's MammoVan uses the most advanced technology for mammograms: 3D mammography. It gives the radiologist a detailed, layer-by-layer picture of your breast. With these images, a radiologist can see abnormal areas that may be too small for you or your health care provider to feel.
2D mammography takes one image of your breast from above and one from the side. 3D mammography takes many images from both angles. It uses high-powered computing to convert the images into a stack of layers, or "slices." Each layer is only 1 millimeter thick.
With these layers, your radiologist can see breast cancers more clearly and provide a more confident assessment. 3D mammography might reduce your need for follow-up tests of tissue that is normal but could seem abnormal on a 2D image.
---
What are the risks of a mammogram?
For most patients, the benefits of getting a mammogram outweigh the risks. But, like all tests, mammograms are not completely risk-free. Mammograms should not be painful. If you feel any pain, let your technologist know so they can reposition your breast.
Most breast cancers can be seen on mammograms, but some cannot. If you have breast concerns, talk with your physician or breast health specialist. This is important even if you just had a mammogram that did not show any problems.
A mammogram can also result in a false alarm, showing a possible problem that turns out not to be cancer after you have more tests, like other scans or a biopsy. At SCCA, false alarms happen for fewer than 10 in 100 patients. This is better than the average rate for health care facilities in the United States.
Mammograms require the use of a small amount of radiation. This level of radiation is very safe. It is smaller than the amount you would get in your daily life over two months.
---
How to schedule your mammogram:
Call 425-740-2611 to schedule your screening today.
---
This service is a partnership between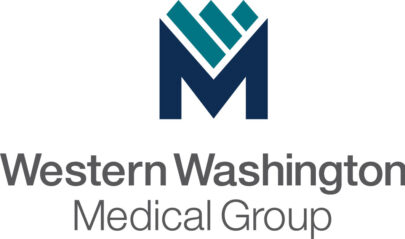 and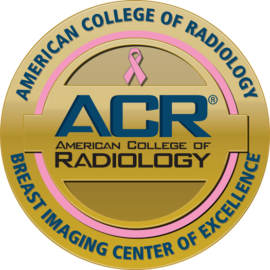 SCCA/ Fred Hutch Cancer Center Imaging Program is an accredited Breast Imaging Center of Excellence offering state-of-the-art digital technology with specialized radiologists dedicated exclusively to breast health.
Seattle Cancer Care Alliance has merged with Fred Hutchinson Cancer Research Center to create an organization that aims to bring scientific advances to patients faster, and deepens longstanding ties with UW Medicine. Under this restructuring brings a united single, independent, not-for-profit organization now called Fred Hutchinson Cancer Center that is a clinically integrated part of University of Washington Medicine's oncology care program.
WWMG is proud to partner with these organizations to bring high quality care to our patients and the communities we serve.