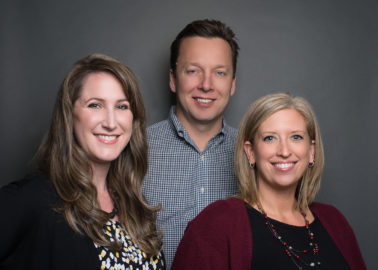 The WWMG Department of Ear, Nose & Throat (Otolaryngology) / Allergy / Audiology provides state-of-the-art medical and surgical care of the ears, nose, and throat, as well as an allergy testing and treatment program, comprehensive hearing evaluations, and a complete hearing aid dispensing program.
TeleHealth is now an option! When possible we are encouraging our patients to sign up for e-visits!

 Learn more.
We support our patients having access to their health information through the Patient Portal.  Beyond the Patient Portal, we can enable certain mobile apps that meet requisite technical specification and security requirements to provide you access to your health information in a safe and secure way.  Currently no mobile apps have been configured to connect to our system.
Our website, www.wwmedgroup.com, will be updated if any additional apps become available for you to use to access your health information.  Please contact our office if you have any questions.
Patient Forms
WWMG ENT is a Herald Readers' Choice Awards recipient for
Ear, Nose & Throat, Allergy, Audiology, and Hearing Center
About Our ENT Practice
Our highly trained Otolaryngologist, Dr. Matthew Ashbach, has special expertise in managing complex problems pertaining to the head and neck region. Dr. Ashbach uses the latest treatments and techniques, and is committed to providing the highest-quality medical/surgical care to patients of all ages. This includes problems involving:
Conditions of the ear

Hearing loss, ear infections, ear drainage, disorders that affect balance, tinnitus (ringing in the ears), or pain in your ear
Congenital disorders of the ear (disorders you were born with)

Conditions of the nose

Allergies
Congestion or nasal obstruction
Recurrent sinusitis and nasal polyps
Problems with sense of smell
Nose bleeds

Conditions of the throat

Problems with speech, singing, eating and swallowing
Tonsillitis problems

ENT-related conditions of the head and neck

ENT specialists are trained to manage diseases, tumors, trauma and deformities of the head, neck and face.
ENT specialists can perform cosmetic and reconstructive surgery in these areas; they can also manage problems with the nerves in the head and neck that control sight, smelling, hearing and facial movements.

And also:

Sleep and snoring
Voice disorders
Hearing loss and balance disturbance
In addition, Dr. Ashbach also enjoys helping people look their best, and offers a full spectrum of facial plastic surgical procedures to reverse the effects of aging, such as face lift and brow lift.
You can learn more about Facial Plastic & Aesthetic Services on its webpage.
Allergy
Dr. Becky Epperson, DNP, ARNP, our family nurse practitioner, has over 20 years of nursing experience and specializes in Allergy Care. As a Northwest native, she is intimately acquainted with the abundance of allergens that affect many of the people living in this area. Her goal is to maximize the quality of life for every one of her patients struggling with management of their allergies.
ALLERGY SHOT CALENDAR:
Learn more about Allergy here.
Audiology
Erin Robinson, MA, FAAA, our highly experienced, licensed audiologist, provides complete hearing testing and hearing-aid dispensing in our Everett location for children and adults.
Learn more about Audiology here.
Learn more about Hearing Aids here.