Welcome to the Western Washington Medical Group Imaging Center.
Western Washington Medical Group is known throughout the area for high-quality care with your best interest in mind and our highly-skilled technologists will do their best to make you feel comfortable during your time with us. The goals of the Imaging Center are to provide personalized, caring, and professional service and provide you with accurate and high-quality results.

State-of-the-Art Technology
MRI – Our high-field, 1.5 Tesla MRI machine produces detailed pictures of the body using strong magnetic fields and radiofrequency. The bore (opening) is larger and shorter than a traditional MRI providing the patient with greater comfort.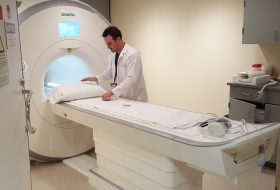 CT – Our 64 slice CT machine uses low-dose radiation to take detailed pictures of the anatomy of the body.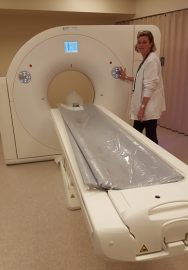 X-Ray — Digital — allows for faster and sharper images with lower dose radiation as compared to older CR or film systems.
We have an on-site radiologist to provide high-quality exams and interpretations.
Easy Access
The Imaging Center is conveniently located near downtown Everett and is easily accessible from either direction. We are close to the 41st Street exit off I-5 in Everett and have easy parking right by the front door. You can find a Google map on our Locations page.