It shouldn't be hard to get to get an appointment with your doctor.
SAME-DAY APPOINTMENTS
Two locations to serve our patients' needs:
Silver Lake and downtown Everett
Your care is always personal, individual, and professional. It's important to us that your concerns and questions are addressed, so our family medicine doctors take great care to listen well and answer all your questions.
We are:
Convenient
Accessible
Offering Same-Day Appointments
Part of a Multi-Specialty Network
Doctor Spotlight:
Albert Yuen, MD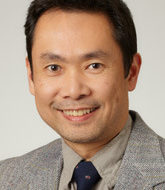 Dr. Yuen is a dirt bike enthusiast as well as a classical pianist. In his spare time, he builds electronic clocks. You can read his interview here.