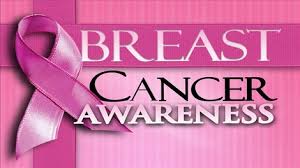 1 in 8*. As of now, this is what many sources list as the incidence rate for breast cancer in women. One woman out of every eight.  With the advent of researching medical advice on the internet, there are sources stating that women don't' need a mammogram until they're 50, unless they have a family history of breast cancer.  Unfortunately, family history is only one determinant of a breast cancer diagnosis at this time.
I myself was told I didn't need a mammogram until I was 50, thank goodness I didn't listen!
I am in the health care field, an MA for Western Washington Medical Group.  I teach self-breast checks, and when performing self-exams have never once felt anything concerning.  Still, I decided to go in for my first mammogram at age 44. At the time, the radiologist where I was having additional imaging done abruptly asked when I first felt the lump. I had never felt the lump, and, as it would turn out, the surgeon, oncologist and radiation oncologist that were part of my care team could not feel the lump either. This is another reason why mammograms are important! It was through this abrupt realization and discussion that I was informed that I could have breast cancer.
The next steps were emotional and the days and weeks that passed felt like a lifetime. A biopsy was scheduled, so now I was waiting an additional 3 weeks.
It was 6:30pm on a Monday evening when Dr. Lindstrom called me at home to give me the news that I had breast cancer. I was in hysterics and used words that I rarely use and never in front of others, however, Dr. Lindstrom was so understanding and helpful that I knew I could get through this. My first steps were to call my mom and then I called my boss.  I knew this was going to be personally challenging and was very concerned as I did not know how this would affect my career.
Through every step of the way, in small ways and in big ways, WWMG helped me cope with and beat breast cancer.  Dr. Fernandez walked me and my dad through the initial steps of what to expect and she even helped to set up all of my appointments so that she would be intimately involved! Tania and Marci (my fellow co-workers) coordinated my referrals with great urgency, and helped book the appointments according to what worked for ME!  Dr. Yuen guided me through this process, and regularly sat down with me to listen and help me stay calm at work.  Then there were the small things from everyone at work whom I shared my personal struggle with; Dr. Talavera brought me Starbucks at work, Joe Smecker gave me a hug when I informed him of my diagnosis, and Dr. Leavitt gave me a crushing hug at the company picnic when I updated him that I had just completed treatments!
There were countless other experiences from my coworkers that gave me the courage through everything; when surgery was scheduled, the girls in Everett Family Medicine wore pink the day before I was set to go under the knife. Vanessa and Nicolette from Cardiology wore breast cancer awareness scrubs, and Taylor from Neurology also wore Pink to support me!
Through surgery and recovery, and then 7 weeks of excruciating daily radiation treatments coordinated to be done on my lunch break, WWMG was there to support me.  I'm a tough person but I honestly could not have beat breast cancer without the support of Western Washington Medical Group.
1 in 8. I am very thankful to have been surrounded by caring people in this process and for a successful outcome, but I want everyone to be aware than I'm not the anomaly, breast cancer occurs in one of every eight females.
I would like to say thank you to everyone that supported me and was part of my care, whether you were mentioned here or not, I do thank you! Also, don't forget to get your mammograms! And men, it can happen to you too, do your breast checks and see a medical specialist if you have questions or concerns!
Richelle Gorman
* http://www.breastcancer.org/symptoms/understand_bc/statistics