* We Are Resolving Our Technical Issues *
We are in the process of resolving our technical issues. We apologize for any inconvenience and appreciate your patience and understanding as we work to bring our services back online.
If you're having trouble reaching our Podiatry clinic, please use the contact form on this page and a team member will get back to you shortly. Thank you.
---
---
Our Podiatrists are highly trained professionals specializing in the care of all foot and ankle ailments.
WWMG's Podiatrists specialize in the comprehensive care of foot and ankle ailments or injuries. If needed, our Podiatrists also perform foot and ankle surgeries to support a patient's comprehensive treatment and recovery.
We strive to improve the overall health and well-being of patients by focusing on preventing, diagnosing, and treating conditions of the foot and ankle, so you can get back to living a healthy and active lifestyle.
We are located at:
3802 Broadway, Suite B, Everett
Next to the Aquasox Funko Stadium.
* We offer same day appointments for podiatric emergencies *

---
The conditions our doctors treat include:
Ankle Sprain
Arch Pain
Arthritis
Bone Spurs
Bunions
Circulatory Disorders
Corns/Calluses
Deformities/Genetic Anomalies
Dermatitis
Diabetic Foot Care
Drop Foot
Flat Feet
Fractures
Gait Abnormality
Gout
Hammertoes
Ingrown Nails
Joint Pain/Disorders
Neuroma
Tendonitis
Warts
Wound Care/Ulcers
---
About Our Practice
Welcome to Western Washington Medical Group Podiatry. We offer comprehensive foot and ankle care for patients throughout Everett and the greater Snohomish County area.
With over 40 years of combined experience, we treat foot and ankle problems with a mixture of leading-edge capabilities, devoted skill and expertise, and customized treatment plans.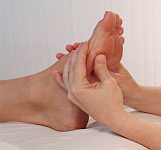 We pride ourselves in offering patients the best in both surgical and non-surgical podiatric care.
Non-surgical care may involve patient education, custom-made orthotics, braces, or supportive shoes. Our practice stands out because we know the world of sports and coaching, and we understand the importance of keeping our patients living active and healthy lifestyles.
We strive for long-term resolution of foot problems and put great emphasis on the prevention of future injuries. Lower-extremity issues such as knee, hip and back pain are often associated with poor lower-extremity biomechanics, and we work diligently to correct those mechanics, maximize performance, and get you back on your feet.
---
Contact us at (425) 259-0855 to request an appointment with one of our skilled Podiatrists today.