We abuse our feet on a daily basis. Many of us are on our feet all day long with little time to sit and rest. On top of that, the surfaces we stand and walk on, like cement or concrete, can be very unforgiving.
Many patients report that over the course of the day, they start to have foot pain and problems. Symptoms can range from specific pain such as ankle, heel, arch, forefoot, and bunion pain to the more generalized foot pain, fatigue and weakness—and all this within eight hours. Pain and fatigue can decrease your ability to participate at home, work, play, and the activities of daily life.
This month, we're celebrating Foot Health Month to bring attention to the things that can be done to modify the workplace environment to be kinder on feet. Using padding or sitting more often can help, but they aren't always effective.
Custom Orthotics Can Relieve Foot Pain
Wearing proper shoe gear and use of over-the-counter support is important, but again this may not relieve all of the symptoms. This is where a custom orthotic can be a valuable tool, not only to help reduce or eliminate the patient's foot pain, but to allow the patient to continue to work productively.
A custom orthotic will place the patient's foot in a biomechanically corrected position, allowing proper weight bearing and weight/force distribution. This will reduce the specific conditions as well as the generalized foot pain.
All of our orthotics are custom made from 3-D digital scanning of the patient's foot in a non weight-bearing, neutral position. Custom orthotics are designed to reduce or eliminated a particular symptom but should also have the added benefit of reducing generalized foot, ankle and lower extremity pain and fatigue.
Diabetic/Accommodative
Accommodative orthotics provide support and protection for high risk patients who may have diabetes, peripheral vascular disease, nerve disease and/or structural deformities.
Work/Dress
The work or dress orthotics category encompasses all of the devices that we make for everyday business or casual dress use from thinner devices for smaller, stylish shoes to heavy duty for everyday use for people who are on their feet all day long.
Athletic/Sport
There are a wide variety of athletic orthotics that can be manufactured for each particular sport and patient condition that is being treated. Orthotics for running, soccer, football, basketball, court sports, skiing, and more can be custom designed to treat conditions and enhance performance.
WWMG's Podiatry Clinic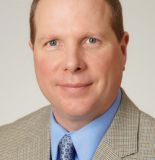 If you need custom orthotics, or a replacement pair, WWMG's Podiatrists can help.
Dr. Jeffrey Boggs is an experienced foot and ankle surgeon with interests in sports medicine and helping athletes overcome their injuries and challenges. Dr. Boggs is a former coach for Snohomish United Youth Soccer, Select, and Recreational. He enjoys mountain biking, skiing, and fitness activities in his spare time.
WWMG's Podiatrists include Dr. Boggs, Dr. Boyce, and Dr. Shaw. All see patients at WWMG's Podiatry clinic, located at 3802 Broadway, Suite B, Everett, WA  98201.
To make an appointment for order custom orthotics, or to get treated for foot pain, call our Podiatry clinic at 425-259-0855. You may also request an appointment online through our Podiatry page.
We look forward to helping you.